Aisha Cue – She had her life musically marked by Electronic music, in particular, Techno underground, Hypnotic, Industrial and Experimental.
Aisha is a member of the Turkish label from Istanbul – Now You Tech. She is working also with substratum Records Berlin, Deepicnic, MØ Lima and Let's Techno.
She kicked off with underground warehouses, bunkers and forts, which she has stuck to ever since, spending more and more time with people of this great and flourishing underground scene, her devotion to music continued to grow.
In March 2022 Aisha Cue started her new cycle in Poznan's Schron, called 'Entsperrt', which will be hosting artists from Berlin's techno scene, who are residing/playing in clubs like Tresor, Berghain, KitKat etc
In the past she has performed in clubs like Transformator (Wrocław), Schron and Projekt LAB (Poznań), Luzztro (Warszawa), as well as during different techno festivals and many "Private events" in Berlin, Wrocław, Szczecin, Kraków, Olsztyn, Zielona Góra, Łódź and more.
@aisha_cue
www.facebook.com/aisha.cue
www.instagram.com/aisha.cue
youtu.be/l-15h_D049s
@nowyoutech
Bookings: aishacue.dj@gmail.com
nowyoutech@gmail.com
Share this link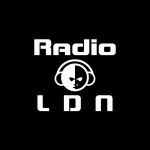 Shoutbox
MrG

(Tuesday, Nov 28. 2023 10:15 PM)

Thank you for publishing my Nu-Disco session. Cheers and all the best 🙂

James

(Saturday, Dec 2. 2023 02:46 PM)

Hi I have some vinyl mixes Iv done which you might be interested in there house mixes
Name:
Email:
For:
Mail will not be published