We present some of the World's most renowned DJs and special guests. For those who love Underground you have found the right place.
9-10 Adam Obrebski b2b DJ Zafrica
10-11 Aleksander
11-12 DJ PeXu b2b Spec J DJ
12-1 DJ PeXu b2b eTeliov
1-2 Adam Obrebski b2b DJ Zafrica
2-3 Aleksander
Start: 21:00
Date: 18/06/22
+ Broadcast Live
Total capacity of the boat is 125 and there is no entry, or re-entry after midnight.
All tickets are refundable in 80% from the original price in case of any governmental announcements.
Tickets (check your email inbox (SPAM OR PROMOTIONS))
Event: https://www.facebook.com/events/1036005740269003
Address: Boat Party – Bar&Co – Temple Pier – Victoria Embankment WC2R2PN London
Share this link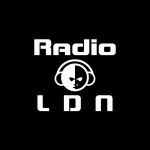 Shoutbox
MrG

(Tuesday, Nov 28. 2023 10:15 PM)

Thank you for publishing my Nu-Disco session. Cheers and all the best 🙂

James

(Saturday, Dec 2. 2023 02:46 PM)

Hi I have some vinyl mixes Iv done which you might be interested in there house mixes
Name:
Email:
For:
Mail will not be published